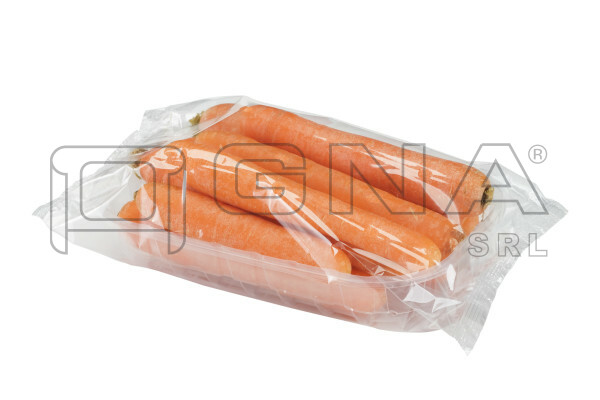 The flowpack is one of the most reliable and versatile types of packaging.
The machines we offer with this technology are particularly suitable for packaging and preserving food products in general and fruit and vegetables.
Carrots are commonly packed in a tray with flow pack mode. This type of packaging allows good transpiration of the product also thanks to the packaging materials, which are used for the realization of the bag.