The vertical bagger AV65 is designed to pack fruit and vegetables as well as bakery products, snacks, dried fruits etc. in vertical pillow bags or bags with square bottom.
Bag sizes and shapes change according to the product specifications, to the weight of each bag and to the type of bag the customer needs. To meet the most demanding requirements of the market, GNA srl provides AV65 with a wide range of accessories which permit to deliver various bag types. This machine has a structure of stainless steel and can reach a capacity of 80 cycles/min, depending on product specifications, type of packaging material and bag sizes. It is equipped with a PLC and with user interface, where production programmes can be stored and it is provided with a quick and user-friendly change of the forming tube. The electrical board is placed inside the machine: this feature allows reduced space and makes the machine easy-to-clean. AV65 can be combined to any weighing system.
GNA worked out a communication protocol aimed at making this machine compatible with the discharge synchronism of the most common weighing systems on the market.
Areas of application
Fruit&Vegetables

Pasta/Rice

Bakery products

Salty snacks

Fresh cut

Diary products

Miscellaneous - Food
Style of packaging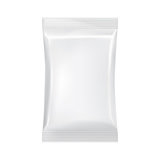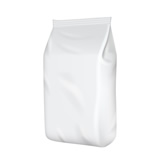 Main technical data
| | |
| --- | --- |
| Speed (cycles per minute) | Up to 80 |
| Film width | max 700 mm |
| Bag length | max 600 mm |
| Bag width | max 340 mm |
| Electrical consumption | 3 KW |
| Compressed air consumption | 210 NL/min |
Samples of packed products