AVNP450
AVNP 450: new product which joins GNA range of vertical packaging systems. Can be combined with any weighing systems and is suitable for packing different types of fruit & vegetables in pillow bags or side-gusseted bags. The wide range of available options makes AVNP 450 fully customizable depending on the type of product to be packed. Stainless steel structure, speed up to 80 cycles/minute according to product characteristics, packaging material and bags dimensions. The control with latest generation PLC and Touch Screen panel allows to create production recipes in a simple and intuitive way. Three brushless servomotors enable low-noise use with high accuracy both in bag length and transversal sealing. Rapid change of the forming tube to facilitate the operator's functions. The electrical panel located inside the packaging machine allows the reduction of overall dimensions, making AVNP 450 easy to clean.
The machine is equipped with two roll axis with core mm 76 or mm 150.
Thanks to a quick and easy change of the sealing jaws the machine can produce pillow bags of PP, PE, bags with (carry-bag) or without handle of PP+Net or PE+Net.
Processable materials: PE, PP, Laminated Films, PE+Net, PP+Net.
GNA worked out a communication protocol aimed at making this machine compatible with the discharge synchronism of the most common weighing systems on the market.
Areas of application
Fruit&Vegetables

Pasta/Rice

Fresh cut

Miscellaneous - Food
Style of packaging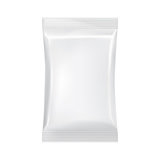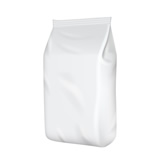 Main technical data
| | |
| --- | --- |
| Speed (cycles per minute) | max 80 |
| Film width | max 700 mm |
| Bag width | min 108 - max 320mm |
| Double Roll Axis | Core 1: 76mm - Core 2: 150mm |
| Electrical consumption | 4 KW |
| Compressed air consumption | 210 Nl/min |
Samples of packed products